Vivere
Vrijheid en ruimte in het Groene Hart
Weids uitzicht over lange bomenrijen, frisse buitenlucht, het geluid van zingende vogels en ruisend gras. Ontsnappen aan de hectiek van het dagelijks bestaan om met dierbaren speciale momenten te delen.
Een veilige plek waar de kinderen nog lopend naar school gaan, waar zorgeloos wonen 'gewoon' is en de dynamiek van de stad binnen handbereik is.
De locatie
Natuur en cultuur als achtertuin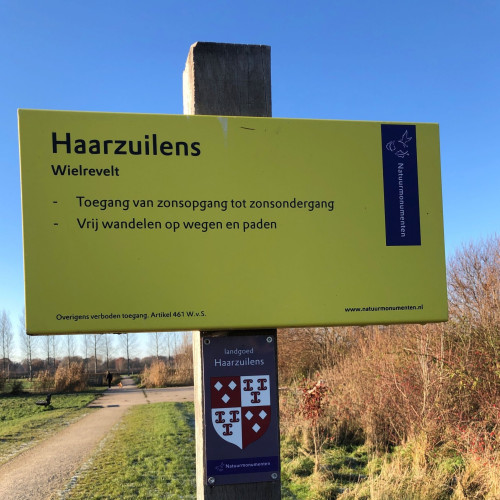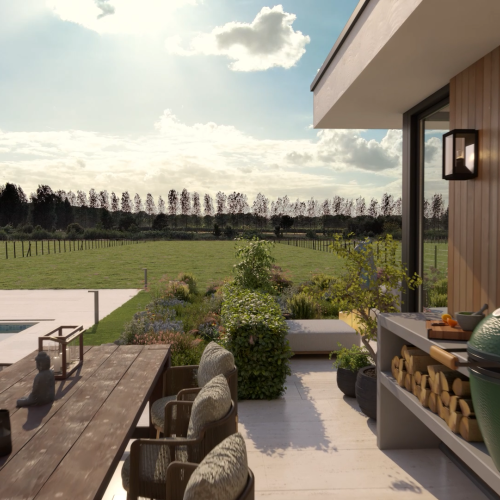 De bijzondere villa's aan de Châteletlaan in Vleuten liggen direct aan het beschermde natuurgebied Wielrevelt als onderdeel van landgoed Haarzuilens met Kasteel De Haar.
Op deze unieke plek wordt luxe woongenot moeiteloos gecombineerd met bijzondere natuur, natuurlijk zwemwater, de meanderende fiets- en wandelpaden en het kraakheldere water van de Haarrijnseplas.
U kunt vanuit uw achtertuin de toppen van de bomen rond de 'greens' van Golfclub De Haar bijna zien. Alles is hier dichtbij.
Een ontspannen plek waar u werkelijk thuis komt en u thuis voelt.
Het project
Welkom in Vivere, Welkom thuis
Bijzonder en comfortabel wonen in één van de unieke exclusieve villa's mét zwembad, op zeer royale percelen van maar liefst circa 1.730 tot 2.982 m2.
De vrijstaande woningen hebben een zeer royaal woonoppervlak variërend van 287 tot 308 m². De vrije achterzijde van de zeer riante, diepe percelen ligt aan natuurlijk water en het beschermd natuurgebied Wielrevelt.
De indeling en inrichting van de villa's is volledig aan uw wensen aan te passen. Kiest u voor een royale werk- of mediakamer, een spa/welness of slaap- en badkamer? Vanzelfspreken zijn ook de verdiepingen vrij in te delen.
Vivere brengt leven, genieten en exclusiviteit samen op een prachtige locatie omgeven door voorzieningen die u nergens zo aantreft.
Nu in verkoop!
Inschrijven
Wilt u in aanmerking komen voor een woning in Vivere? Volg dan onderstaand stappenplan!
Maak nu een account aan via onderstaand registratieformulier of login als u al een persoonlijk account heeft.
Bevestig de verificatiemail die u van ons ontvangt na het indienen van het registratieformulier.
Klik in uw account op 'Digitaal inschrijfformulier' om het formulier te openen.
Doorloop het inschrijfformulier en rond deze af. Indien er een woning van uw voorkeuren beschikbaar is en u voldoet aan de criteria dan wordt er contact met u opgenomen!